The NBA is alive and well in OKC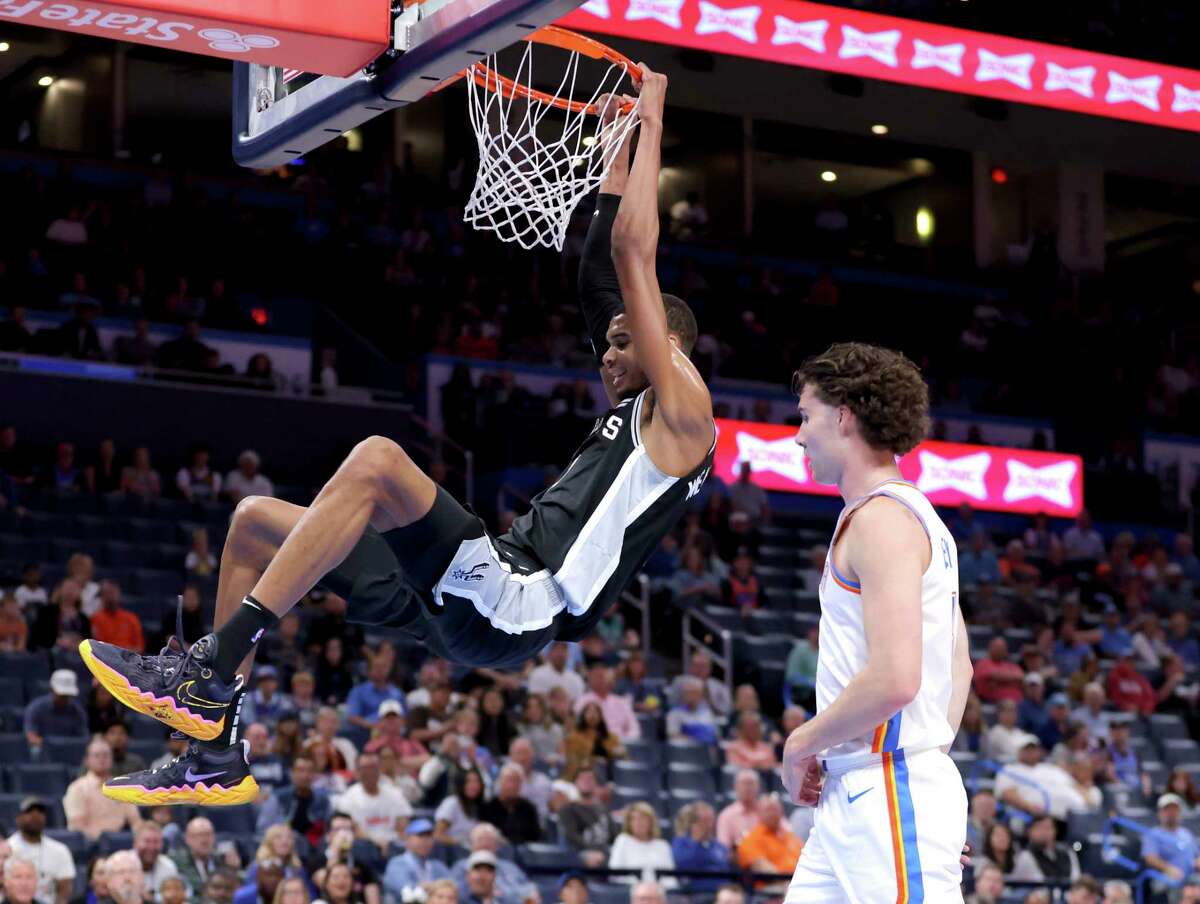 It was, for me, historic.  Sure, Oklahoma City and San Antonio played a meaningless exhibition game last night in the Paycom in OKC, but the matchup of the future of the Association was displayed as the two future stars, Victor Wembamyama and Chet Holmgren, went at each other for the first time on an NBA court.  It was magic, and not in the Orlando way.  Headbutting and all, trash talk to follow, a new one-0n-one rivalry started with with this meeting.  And I was blessed to be there, as I am most nights in my Loud City residence in Sec. 315, Row D, seat 16.
To NBA fans, the game is changing as of these two magnificent players.  Seven footers plus that can play like point guards if needed, having the floor game of any superior hoopster, these two will can do it all at such a height.  Shoot, pass, defend, dominate the game, and show attitude that would make Larry Bird stop and hear, the future is bright in Spur land and yes, on Reno Street.
Feature photo by: Clemente Almanza   October 9, 2023 10:31 pm CT